KIwanis Safe and Healthy Kids Campaign for Safe Home, Safe Play, Bicycle Safety & Water Safety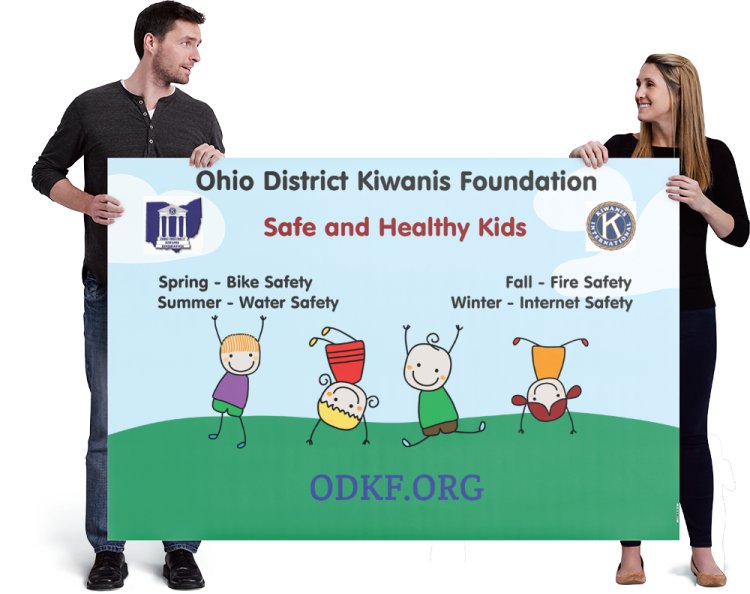 The Ohio District Kiwanis Foundation Safe and Healthy Kids program is dedicated to preventing injuries in children, the number one killer of kids in the United States.
Around the world, a child dies from an unintentional injury every 30 seconds. And millions of children are injured in ways that can affect them for a lifetime.
When a child dies or is seriously injured the lives of families and entire communities are changed forever. But these tragedies don't have to happen. The important thing to remember about preventable injuries is that they are preventable. They often occur in predictable ways and can be completely avoided with the right education, awareness and planning
Our Kiwanis Safe and Healthy Kids program is dedicated to the creation, support, and promotion of projects throughout Ohio.  We have developed quarterly projects on which we encourage Ohio Kiwanis Clubs to focus.   Soon we will have separate landing pages for each quarterly project.  Each page will have activities designed for clubs who want to participate in our Safe and Healthy Kids initiatives.  You will be able to try focus designed activities.  In addition we will have items you can purchase for the project.  We will also have a donate button to use to support the quarterly projects.  Until we have our new landing pages in place you can go to our donate page and make a donation for Safe and Healthy Kids.  You can specify the specific purpose on this page.
        Quarterly projects
o   Spring – Bike Safety - Helmets for Kids - includes bike, hover board, skate board, and young children in bike seat safety
o   Summer – Water Safety – protection from the sun - sun screen and swim shirts
o   Fall – Smoke Detectors - replacement batteries - installation of new units - Work with Red Cross and local Fire Departments
o   Winter – Internet Safety  - information on how to keep kids safe while on the computer and other electronic devises
Members of the Ohio Kiwanis Family, Kiwanis Clubs, supportive community members, and organizations are being asked to support these projects through the local events they sponsor.  The Foundation is pleased to present this opportunity to better the lives of the young children of Ohio.