Support the Foundation program to reduce Head Trauma in Children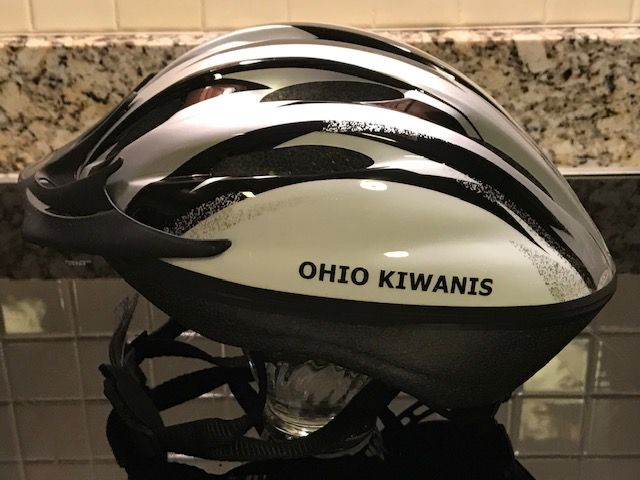 Each year the Governor of the Ohio Kiwanis District designates a project that Kiwanis clubs and members are encouraged to support.  Now that the 2019-20 Kiwanis year is over your Foundation through support of our Safe and Healthy Kids initiative is continuing this project to "Prevention of Kids Head Trauma"
        Prevention of Kids Head Trauma involves much more than just bike safety.  Daily trips to emergency rooms are made involving accidental head trauma from roller blading, skate boarding, and backyard activities. Though the most common use for helmets is bike safety, helmets can also be used for many other activities.
        Kiwanis members, clubs and divisions can now order and purchase helmets directly from the Ohio District Kiwanis Foundation website, odkf.org.      
   Just as important is the education and training of parents and family members on the Prevention of Kids Head Trauma.
    The Prevention of Kids Head Trauma Project is also designed to involve Kiwanis Clubs in our District to network and combine efforts with "Safe Kids Ohio".  
     Safe Kids Ohio is part of Safe Kids Worldwide.  Ohio Kiwanians working together with Safe Kids Ohio Coalitions, will help increase the safety of our children throughout our communities.
        Two Ohio Organizations working together to help "Prevention of Kids Head Trauma."  Currently there are 15 Safe Kids Ohio Coalitions, linked with hospitals in local areas. These coalitions are active and established and know where help is needed.  This collective information is "Key" to be able to help the Kids and Families.
Helmet Pricing
Helmets Case Lots or 24+ mixed case lots are $12.00@ (Small-Medium-Large)
Helmets Individual or under case lot are $15.00@ (Small-Medium-Large)
Orders of (48) helmets or more,  will include free delivery and presentation by a representative of your Foundation based on mutually available time and date. 
Order Form
Click on the order form listed above next to the helmet picture