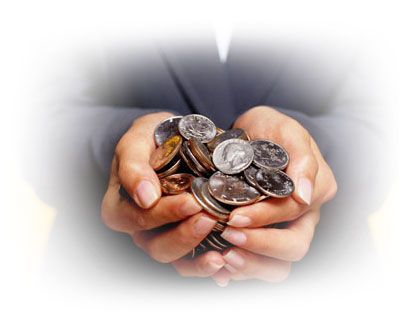 Clubs may invest their funds in the investment pool of the Foundation as a Club Advised Fund or subfund. This allows the Club Advised Fund to receive tax deductible donations under the 501(c)(3) IRS provisions of the Foundation. The Foundation also handles financial reporting to the club, the State of Ohio and the IRS. 
The minimum amount required to establish a Club Advised Fund is $5,000. The club pays 1% annually for the administration of the fund under $100,000 and .75% for a fund over $100,000. The club also pays investment manager's fees. The club may distribute funds for their projects at any time upon approval of the Foundation Board. Distributions are made to qualified charitable tax exempt organizations.
Contact the Executive Director or Treasurer for more details about establishing a Club Advised Fund for your Kiwanis Club. They are available to meet with your club and board members to answer all questions that you may have.
How to Establish a Kiwanis Club Advised Fund:
Request a meeting with the Foundation Executive Director to review the agreement form of the Ohio District Kiwanis Foundation. 
Have your Board of Directors and membership vote to approve the establishment of the Fund. 
Select two individuals who will be responsible for depositing and withdrawing monies from your fund. 
You will be notified of your approval by the Ohio District Foundation Board of Directors 
Once approved you will be asked to deposit an initial investment of $5,000 into your Fund. 
You may begin to collect funds and make deposits in your Fund with the Foundation 
If you have questions you can contact caf@odkf.org
Club Advised Fund Application  Click on link below to access.
ODKF Club Advised Funds
Ohio Kiwanis Club Advised Funds - September 2020
Medina Breakfast
Middleburg Heights
Norwalk
Fremont
Ravenna
Rocky River
SE Cleveland
Warren
West Geauga
West Park
Westerville
Wooster
Barberton
Belden Village
Bellevue
North Ridgeville
Delaware County
Bexley Berwick
Bloom Carroll Key Club Scholarship
Canton
Delphos
Eastlake
Elyria 
Medina
Bellefontaine
Greater Euclid
Mansfield
Dover-New Philadelphia
West Toledo
East Geauga
Dublin
Delaware
Norton
Cleves Three River