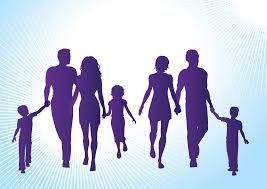 The Ohio District Kiwanis Foundation operates with the purpose of helping Kiwanis clubs throughout Ohio in a variety of ways. A key focus of ODKF is to raise, manage, and distribute funds to support designated service projects and K-family programs that benefit the children and communities in which we serve.
In 2019-2020, we funded Kiwanis projects that helped serve over 162,425 individuals, raised $95, 767 dollars and awarded $58,168 in club grants and for the Ohio Kiwanis Governor project.
Kiwanis clubs are encouraged to reach out and work with ODKF for financial grant request for clubs and SLP service projects, scholarships, and disaster relief projects.
Please feel free to reach out and have our an ODKF member provide a club program that will share greater details about everything the Ohio District Kiwanis Foundation does but more importantly, how ODKF can help your club be more successful in 2021 with possible grants that support club initiatives and SLP projects.
As we approach the end of the year, now is a great time to consider a one time, end of year donation to ODKF. Your donation can be directed at a number of projects and programs supported by ODKF included, but not limited to:
1) Supporting Service Leadership Programs
2) Individual, Ambassador, Past Presidents, Memorial, and Club Awards
3) ODKF Birthday, Safe & Healthy Kids, and Disaster Relief Funds
4) Safe Kids Head Trauma Prevention Helmet Program
5) K Family Member Recognition Programs (still helps kids, families, and communities)
Please consider making a donation to ODKF for one of these causes or a general donation on behalf of a family member, a friend, a kid, or a fellow Kiwanian to help support our Ohio Kiwanis clubs this year.
ODKF Phone: 330-421-3283
ODKF 2020-2021 President, Steve Vrooman
Steve Vrooman E: vroom@mac.com
Steve Vrooman P: 937-206-3407