Grants
Grants for Kiwanis Club Projects
The Foundation has a major focus of fundraising and project support for Kiwanis – Safe and Healthy Kids. Funds are raised from designated and undesignated gifts, the Governor's Project, the annual golf outing, the convention basket room income, license plates, Walk the Magic Mile, etc..
Grants are awarded from this Fund for projects which address the areas of prevention, treatment, or education that helps kids be safe and healthy. In addition grants are awarded for community projects that improve the lives of children and families which focus on Kiwanis marketing or Kiwanis outreach.
Eligibility and Guidelines
Grant applications must be in keeping with the purposes of the Ohio District Kiwanis Foundation. Grant requests for projects sponsored by and showing involvement of qualifying Kiwanis organizations located in Ohio will be preferred.
The Ohio District Kiwanis Foundation welcomes grant requests from agencies, organizations and Kiwanis Family Clubs.
The Foundation makes no grants to individuals. The Foundation operates without discrimination as to age, race, religion, sex or national origin in considering grant requests from agencies and organizations.
The Ohio District Kiwanis Foundation is interested in funding service projects that can demonstrate an impact on the needs of children and others in the community. Grant applicants should keep in mind that priority is given to projects that
Reach those persons who are not met by existing services. 
Request seed money for innovative programs in the Foundation's field of interest. 
Encourage matching gifts or additional funding from other donors, such as the general public or government. 
Yield substantial benefits for the resources invested. 
Support the Foundation's emphasis on Safe and Healthy Kids or community outreach 
Show involvement of Kiwanis family clubs through volunteer service and financial commitment. 
Request funds under $5,000. 
Deadlines
Applications are due by:
October 31 for decisions in December 
March 31 for decisions in May 
June 30 for decision in August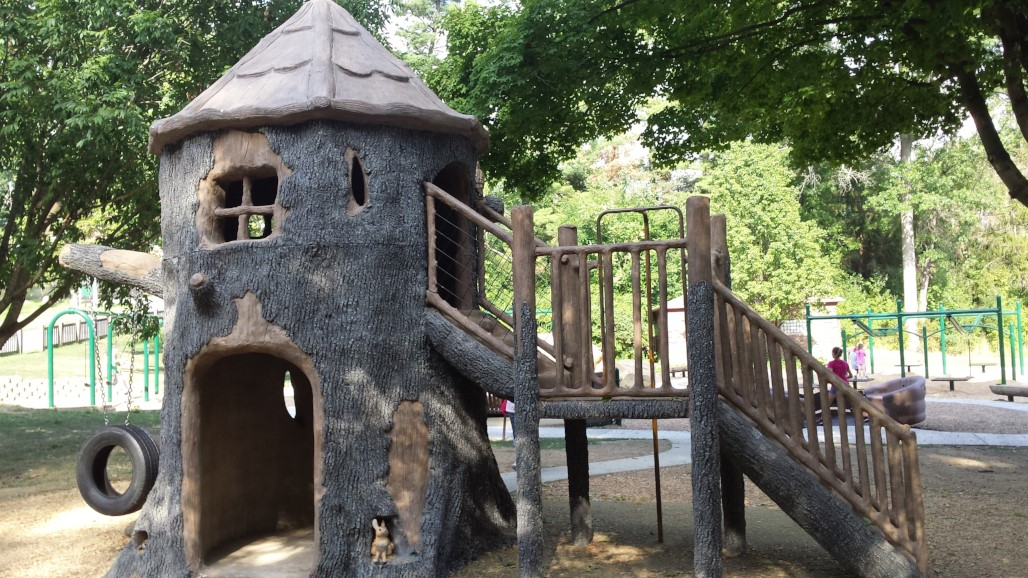 Grants Awarded to Kiwanis Clubs
2014 2015 Grants
Chillicothe Kiwanis Club – Playground Project
Brecksville Kiwanis Club – Playground Project
Barberton Kiwanis Club – Skateboarding Park Project
Port Clinton Kiwanis Club – Playground Project
Worthington Linworth Kiwanis Club – Park benches and picnic tables
Medina Evening Kiwanis Club – Replay Toy Project
Wooster Kiwanis Club – Playground Project
Bath-Richfield Kiwanis Club – Playground Project
Akron Children's Hospital – Emergency room staff training
Akron Children's Hospital – Boardman Campus – Emergency room staff training
Dayton Children's Hospital – Emergency room staff training
Cincinnati Children's Hospital – Emergency room staff training
Rainbow Babies Hospital – Emergency room staff training
Toledo Mercy Children's Hospital – Emergency room staff training
Nationwide Columbus Children's Hospital – Emergency room staff training
2013-2014 Grants
Kirtland Kiwanis Club - Technology equipment for school
Magic City Kiwanis Club - CATCH Program at YMCA
Middletown Kiwanis Club - Dolly Parton Imagination Library project
Robinson Memorial Hospital - Nutrition education for children
Sandusky Kiwanis Club - Big Brothers/Big Sisters mentoring program
Ada Kiwanis Club - Pediatric trauma boards and teddy bears
Metro-West Kiwanis Club - Wellness crisis nursery
Family Connections of Northeast Ohio - Little Heights Program
Norwalk Kiwanis Club - Weekend with Hunger program
Downtown Athens Kiwanis Club - Weekend Food Program
Upstage Players - Art Exhibit for special needs students
Westlake Kiwanis Club - Smoke detectors for senior citizens
Bath-Richfield Kiwanis Club - Kiwanis Rock Garden Playground Equipment
Port Clinton Kiwanis Club - Pediatric ambulance equipment
Hilliard Kiwanis Club - Car seat project
Hiram Kiwanis Club - Playground equipment for preschool program
Seville Kiwanis Club - Preschool scholarship
Brooklyn Kiwanis Club - Book Project
West Akron and Bath Kiwanis Clubs - Reading Program Incentives
Camelot Center - Sensory Trail Paving and Mounting Block
Lisbon Kiwanis Club - Bicycle Helmets
In 2012-2013 a total of $32,981 in grants were awarded by the Foundation to the following projects:
Kids in Flight – Wings of Wonder Event
Greenhills-Forest Park Kiwanis Club – Firefighter Physical Fitness Drill for Children
Autism Project of Southern Ohio – wheelchair swing
Xenia Kiwanis Club – Bicycle Helmet and Safety Day Event
Seville Kiwanis Club – Preschool scholarship
Brooklyn Kiwanis Club – Book Project
West Akron and Bath Kiwanis Clubs – Reading Program Incentives
Lisbon Kiwanis Club – Bicycle Helmets
Family Connections of Northeast Ohio – Little Heights Program
Jones Road Family Development Corporation – Orff Instruments for After School Program
Magic City Kiwanis Club – Shoes, Boots and Coats for Needy Children
Mt. Vernon Kiwanis Club – Pediatric Transport Devices
Portsmouth Kiwanis Club – Chalk for Change Anti-Bullying Program
Solon Kiwanis Club – Safety Town Site Improvement
Kenton Kiwanis Club – Pediatric Trauma Boards and Emergency Care Kits
Grafton-Midview Kiwanis Club - $5,000 Splash Station
Forest Park Fire Department – Firefighter Physical Fitness Drill Program
In 2011-2012 a total of $30,273 in grants were awarded by the Foundation to the following projects:
First Lady's Project – Backpacks for Children's Services Boards
Rocky River Kiwanis Club – Ambulance Suction Units
Westlake Kiwanis Club – Pediatric Transport Board
Galion Kiwanis Club – Imagination Library
Family Connections, Cleveland Heights – children's literacy program
Portage Path School of Technology, Akron - Math workbooks for first graders
Riverside School, Cleveland - iPad for special education class
Logan Kiwanis Club - Car seats and Kiwanis bears for EMS
United Ambulance Service, Cambridge - Pedi-Mates
City of North Ridgeville - Pedi-mates
Ohio Wesleyan Circle K and Delaware Evening Kiwanis Club - tool totes for Liberty Community Center
Kiwanis Club of North Olmsted - kindergarten school supplies
Scholarships to Circle K and Key Club Students
In 2010-2011 a total of $33,125 in grants were awarded by the Foundation to the following projects:
Bucyrus Kiwanis Club - 4H multipurpose livestock facility
Neighborhood Properties, Inc., Toledo - Children's Learning Center
Maumee Kiwanis Club - EMS equipment
Middletown Kiwanis Club - Pediatric trauma dolls and blankets
Tiffin Kiwanis Club - Child restraints for ambulance cots
University Kiwanis Club, Clubs of Divisions 10E, 10S, 10W - Pedi-mate systems for fire departments
Willard Kiwanis Club - Child restraints for ambulance cots
Youngstown Kiwanis Club - Car seats for Akron Children's Hospital Beeghly Campus
Geneva Kiwanis Club - Kiwanis Park Projects
Southwest Ohio Kiwanis for Kids - Safety Fair
Lancaster Kiwanis Club - EMS Equipment
Defiance Regional Medical Center Foundation - Car Seat Safety Inspection
Mt. Gilead Kiwanis Club - EMS Equipment
Brecksville Kiwanis Club - Evac-U-Splint systems
Russellville Volunteer Life Squad - Safety Day and EMS Equipment
Delaware General Health District - Safety Day
Elyria Kiwanis Club - ID Kits for Safety Town
Cortland Area Cares - Heater for Food Pantry
Center of Hope for Women and Children - Garden Project
Greenhills-Forest Park Kiwanis Club - Book Project
Westlake Kiwanis Club - Special Olympics
St. Marys Kiwanis Club - Basketball Court Project
Fairfield Kiwanis Club - Bicycle Helmets for Kids Safety Day
Oxford Kiwanis Club - Books for Reach Out and Read Program
In 2009-2010 a total of $35,679.64 in grants were awarded by the Foundation
In 2008-2009 a total of $32,628 in grants were awarded by the Foundation